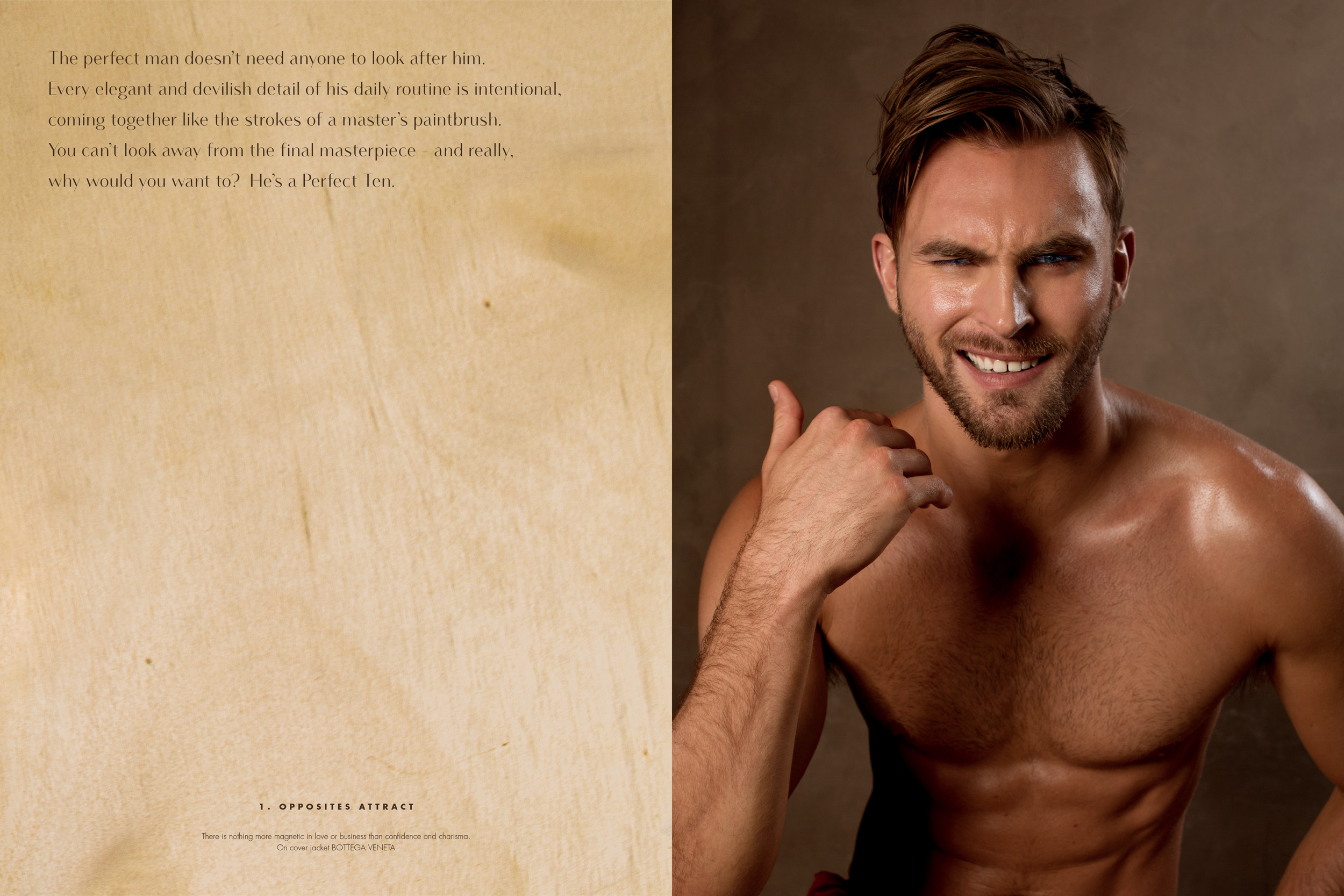 A Perfect Ten
Photography: Jesse Untracht-Oakner, Starring Grayson Gettys at Wilhelmina, Grooming: Kim White at Wilhelmina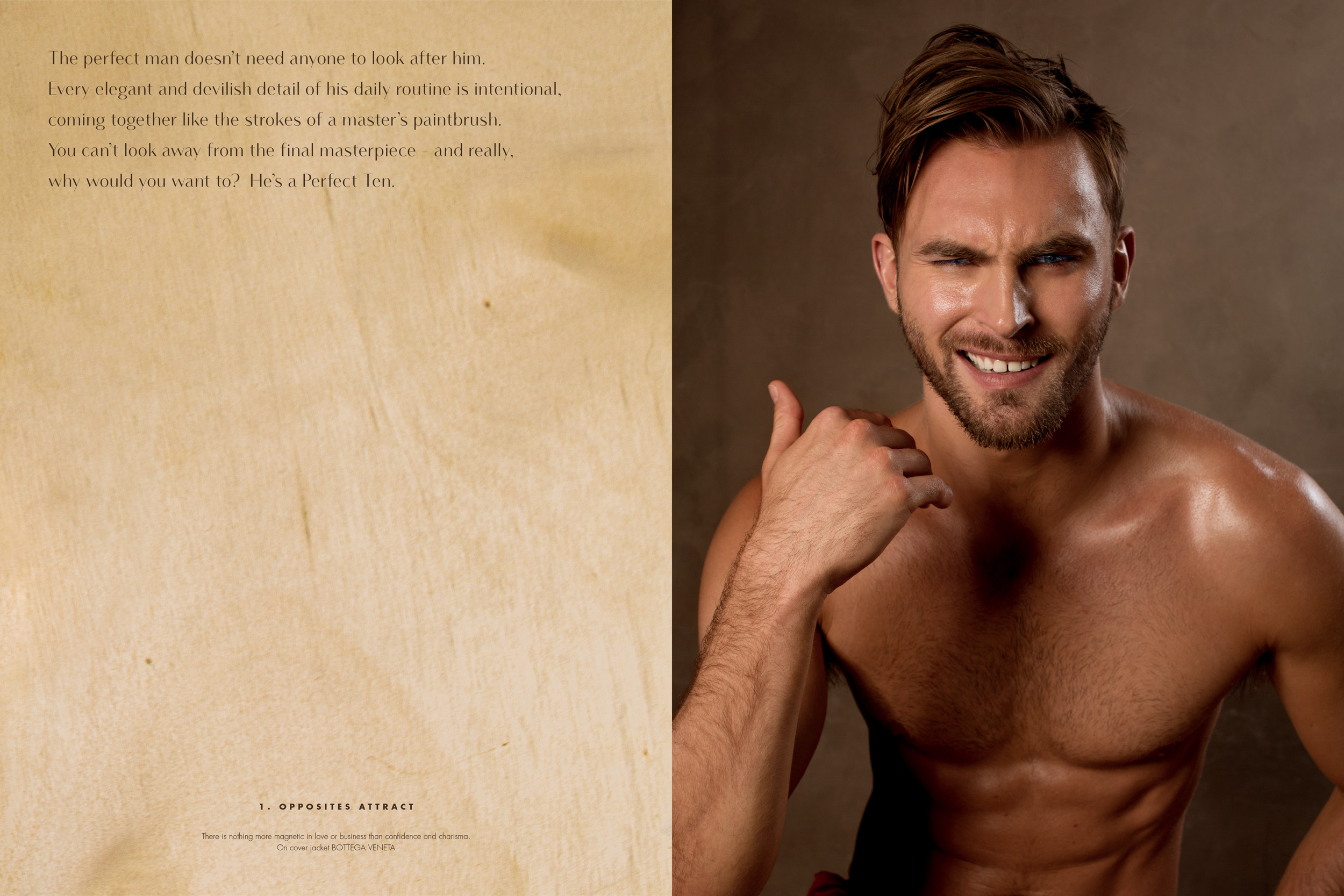 1. OPPOSITES ATTRACT There is nothing more magnetic in love or business than confidence and charisma. On cover jacket BOTTEGA VENETA
2. GUN CONTROL All form and no substance makes Jack a dull boy. But damn if he don't look good.

3. HOW DO YOU TAKE IT? Black as night or sweet as sin, there's no better way to start the day than a steaming hot cuppa. Coffee BLUE BOTTLE, watch HERMES and silk boxers THE EIGHTH
4. GET WET Water fuels the mind and body. Give your body what it needs, and it will perform at its best.
5. EFFORTLESS Put it on at night, wake up looking refreshed. Who doesn't love a product that does the work for you? Protein under eye cream JACK BLACK

6. ON POINT A well-tailored man tells who he is without ever opening his mouth. Jacket and pants SERGIO DAVILA
7. BREATHE DEEP Your signature scent is one of the most viscerally compelling parts of your personal style. Let it speak for you. On skin: Blu Meditteraneo Fico di Amalfi Infusion ACQUA DI PARMA
Here's to all things strong, beautiful and elemental.
On skin: Neroli Portofino Acqua Private Blend TOM FORD
9. WHAT LIES BENEATH Nothing feels better than knowing how good you look *under* the suit. Navy briefs TANI, On right: Pup Boy sport shorts ORLEBAR BROWN
10. WELL ROUNDED Anyone who's ever dreamed knows that it doesn't have to be real to be beautiful.