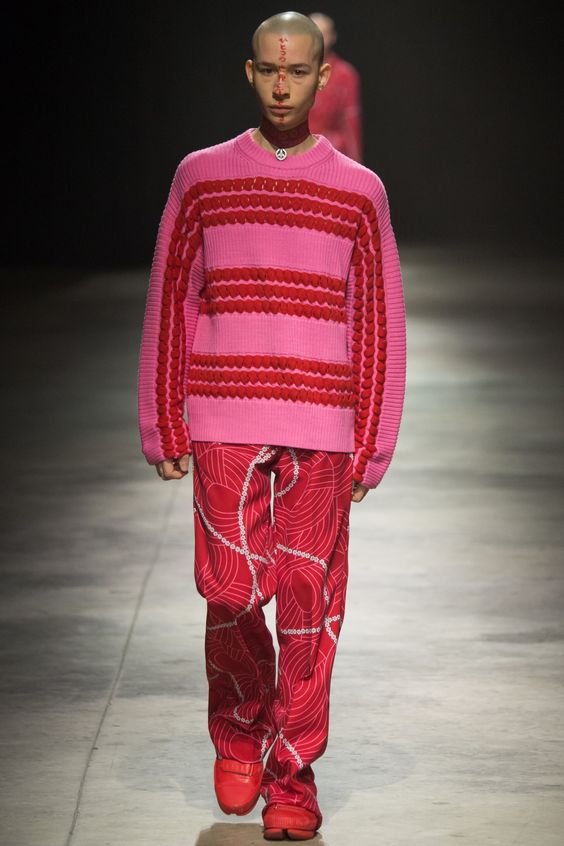 Pink is the color of man it seems, by the looks of the fall/winter 16 shows this past fashion week season. From classic Thomas Pink who is known for the color, to the hot pink retro 60's vibe of the new Gucci by Allesandro Michele, one thing is for sure Pink has arrived.

Pink is set to become the new neutral tone. It is likely to surpass the current red carpet-favoured tone of mid blue which has been a favourite at the Baftas (Idris Elba), Grammys (Mark Ronson) and Cannes (Lucky Blue Smith).

As early as 1925, pink on a man was a joke, a sartorial no-no. "An Oxford man! Like hell he is! He wears a pink suit!" squawked Tom Buchanan in The Great Gatsby. "I could think of nothing except the luminosity of his pink suit under the moon." Jay Gatsby, the eloquent and charismatic charlatan, was pinned under the microscope for his sartorial choice.

No longer a threat to masculinity, the pastel has become a staple for everyone from rappers to politicians. From Coral, Salmon, Rose the on-trend man will be tickled pink.